The UT Extension Office in Anderson County provides programs to educate farmers, homeowners, and the community on the latest practices needed to solve problems and improve production/marketing. Programs also help Anderson County residents protect the environment and improve the management, marketing and use of natural resources.
Click here to start receiving the Anderson ANR Newsletter and monthly cattle updates
SCHEDULE A VISIT TODAY! Whether you have a small garden or a large farm, we can provide technical assistance to help improve each unique operation.
Click here to view educational programs that are available through UT Extension: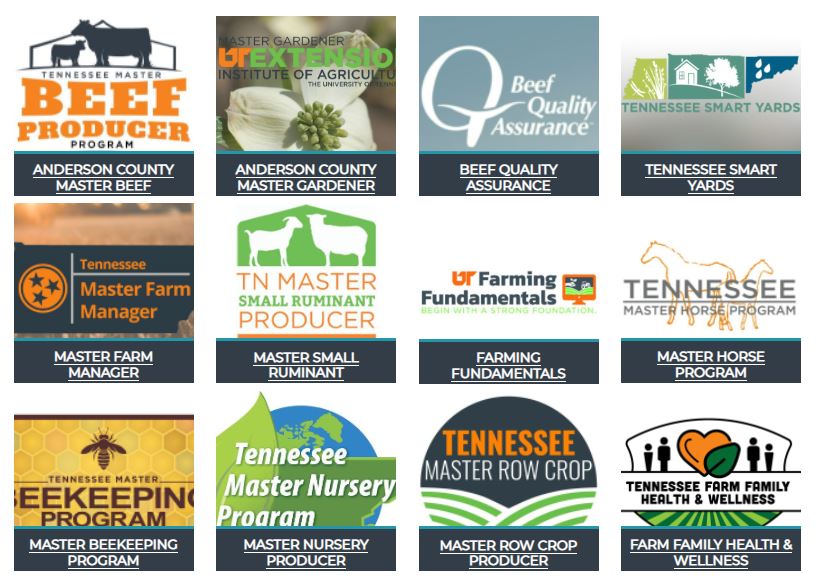 Contact Information
Seth Whitehouse
Extension Agent I
Phone: (865) 457-6246
Email: whitehouse@tennessee.edu
Quick Links: